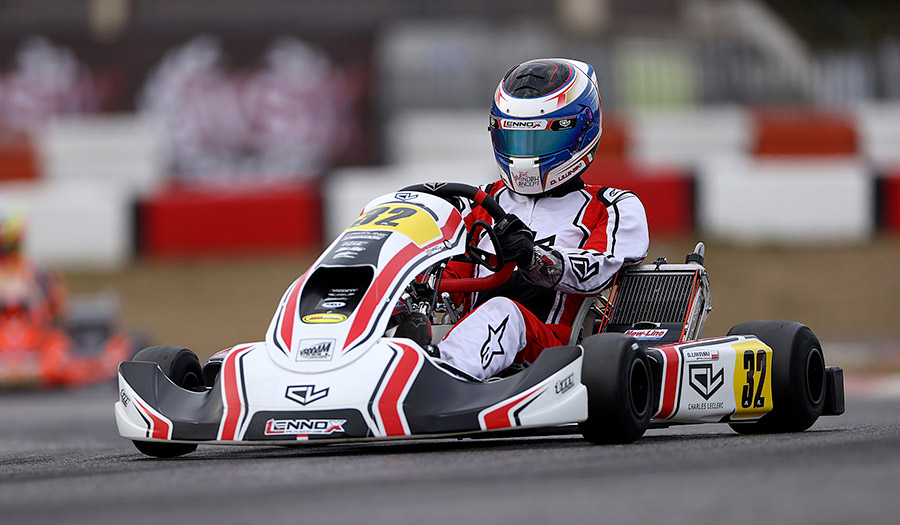 VITI RACING'S ENGINES SECURED GREAT RESULTS AT THE WSK SUPER MASTER SERIES
Viti Racing's engines displayed again great competitiveness in the second round of the WSK Super Master Series of KZ2 that has been run in Lonato. This has been a very positive beginning of the season in another high-level international event. Round-2 of the WSK Super Master Series counted 351 drivers at the start and KZ2 scored the participation record of 93 racers from 21 different countries. These very strong drivers included the most credited competitors worldwide not only in KZ2 but also in KZ1. The drivers using Viti Racing engines had the chance to show great competitiveness also on this occasion and almost all qualified for the final stages. In the top-ten of the Final, the best result was claimed by the Pole David Liwinski who ended sixth but posted the third quickest time overall. The ninth place went to the Dutch driver Laurens Van Hoepen, while Giuseppe Palomba was tenth despite a 5s time penalty due to the dropped front fairing on his kart. Moritz Ebner, the Russian Ivan Ekelchik and the French Tom Leuillet also qualified for the Final. The Austrian Paul Rieberer, the German Valentino Fritsch, the Australian Oscar Targett, the Russian Roman Sharapov and the Pole Kacper Nadolski fought with a lot of energy being among the protagonists of the Prefinals but could not qualify for the Final. Mattia Simonini could not partake in the final stages due to several problems instead.
The next round of WSK Super Master Series KZ2 will be on March 13th in Sarno.
Complete results are available at www.wskarting.it
16.02.2022
Viti Racing