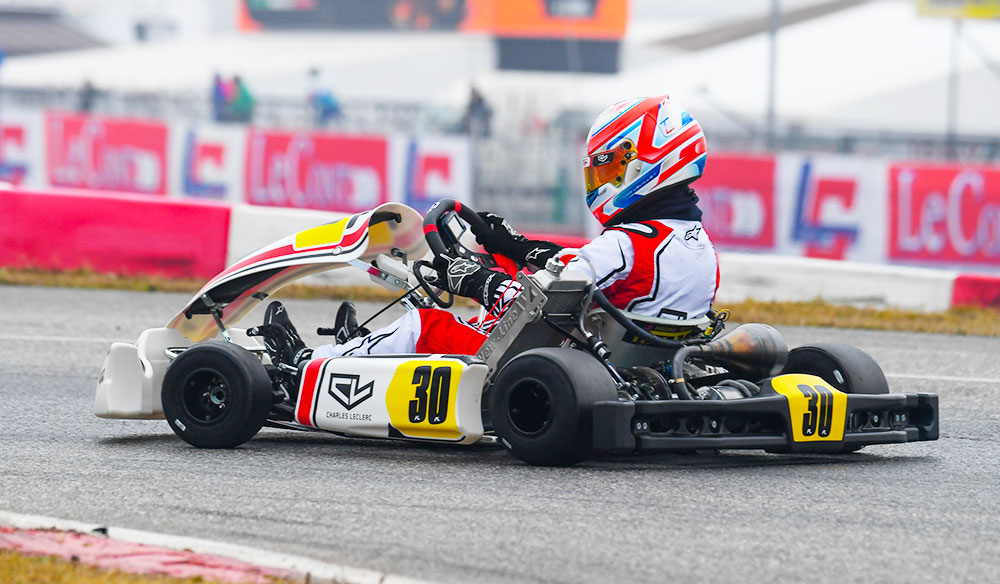 GREAT PERFORMANCES FOR THE DRIVERS ASSISTED BY VITI RACING AT THE WSK'S OPENER IN LONATO 
The opening round of the WSK Super Master Series in Lonato provided very good indications to the drivers assisted by Viti Racing that put in solid performances all the way to the final stages and particularly in category KZ2.
All the drivers showed a great crescendo of results. The best final result was eventually claimed by Giuseppe Palomba, who was fifth after fighting for the podium for a long time: result that he just missed by a small margin. The Austrian Paul Rieberer was also in the top ten in P9, while the Pole David Liwinski was 16th at the end of a good recovery race started from the back of the grid. The driver from Lithuania Kajus Siksnelis recovered 11 places. The Dutch Laurens Van Hoepen managed to qualify for the final, but was unfortunately penalized by the dropped front fairing. The French Tom Leuillet was always very quick and among the front runners until the closing laps when he had to retire. Moritz Ebner was also very quick but had to retire from the final due to an incident. Mattia Simonini had bad luck and could not qualify for the final by a small margin, as the Australian drivers Henry Johnstone and Oscar Targett, and the Pole Kacper Nadolski.
The next round will be on February 13th on the occasion of the second round of the WSK Super Master Series that will take place again in Lonato.
Complete results are available at www.wskarting.it
01.02.2022
Viti Racing