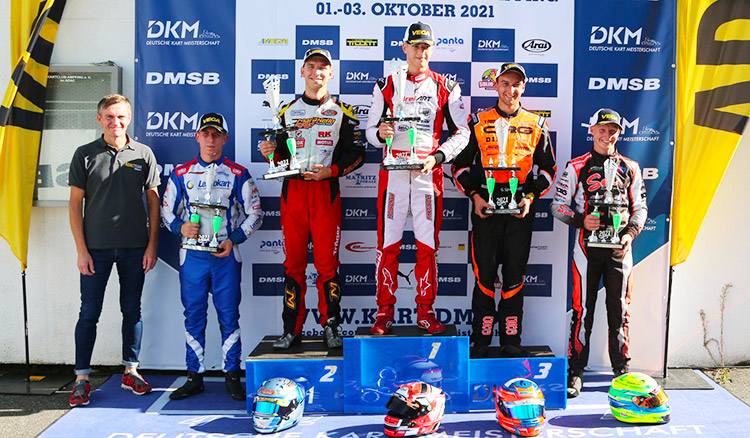 VITI RACING SHINING AT THE DKM IN AMPFING, GERMANY
Viti Racing had a successful weekend claiming a prestigious result in Germany as the partner of KSW Austria during the closing round of the DKM that took place in Ampfing on October 3rd.
Paul Rieberer set the pole position of category DSKC, but he lost three places at the start of the first final and ended fourth.
Alexander Schmitz came to the fore ending Final-1 of category DSKM in third place, while Valentino Fritsch won Final-2 and finished the championship in the fifth place of the classification.
Complete results are available at http://www.kart-dm.de/en/home/
Viti Racing