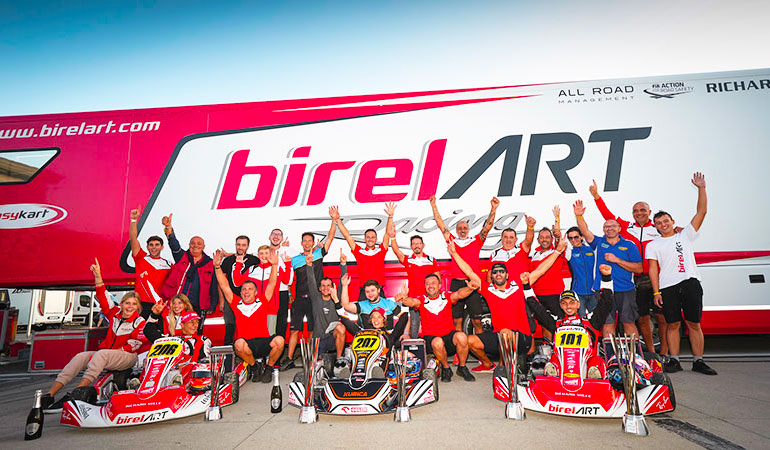 EXCELLENT RESULT FOR VITI RACING AT THE WSK OPEN CUP IN ADRIA
Giuseppe Palomba secured the KZ2 title in the second and closing round of Adria. Very good performances have been put in also by the other drivers assisted by Viti Racing.
Viti Racing and its assisted drivers secured excellent results at the closing round of the WSK Open Cup. Very good performances allowed Giuseppe Palomba to dominate the second round of the series in Adria and to secure the KZ2 title on BirelART-TM Racing.
The engines prepared by Viti Racing have displayed great performances over the whole weekend, starting from qualifying practice and heats, not only in the hands of Giuseppe Palomba but also of the other driver assisted by Viti Racing, Moritz Ebner. The Russian Maxim Turiev also run a strong event on Drago Corse-TM Racing at his debut in WSK events. Very positive were also the races of the two Greek drivers Vasileios Karagiannis and Georgios Beazoglou on Energy Corse-TM Racing.
The victories of Palomba in the Prefinal and Final allowed the Viti Racing driver to claim the KZ2 title. Moritz Ebner has been particularly unlucky in the closing stages though, as he had to retire from the Prefinal due to a technical issue and also in the Final when he was involved in an incident at the start. Maxim Turiev closed his effort in 15th place instead.
Complete results are available at www.wskarting.it.
06.10.2021
Viti Racing