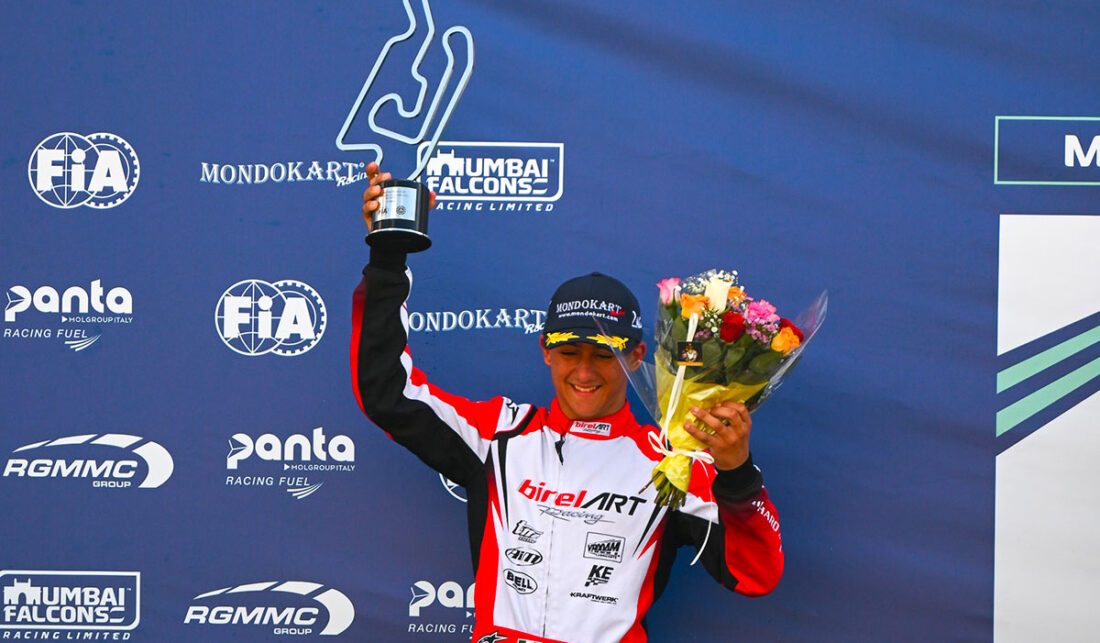 VITI RACING'S ENGINES AT THE TOP OF THE WORLD  CUP IN LE MANS
After winning the FIA KZ2 European Karting Championship, Viti Racing's engines confirmed to be on top of the KZ2 World Cup in Le Mans taking a spectacular second place with a young talent of the likes of Cristian Bertuca, who has been one of the main protagonists of the whole event in France. The final race of Bertuca has been exceptional on the BirelART Racing's BirelART kart pushed by a TM Racing engine prepared by Viti Racing. Exceptional has also been his progression: after the second time in qualifying session-4, he claimed two wins in the heats and the victory of the Super Heat-B. Bertuca kept his momentum securing the second place in the final and is deservedly the Vice-Champion of the KZ2 FIA Karting World Cup.
The haul of Le Mans is overall positive for Viti Racing as four drivers ended up being within the top ten: Cristian Bertuca (P2), Valentino Fritsch (P4), Robert Kindervater (P8) and Tom Leuillet (P10), who was slowed down by a 5s time penalty. Several penalties and racing incidents made it difficult for the other drivers employing Viti Racing's engines, but all of them always displayed very good performances.
Complete results are available at https://www.fiakarting.com/page/home
Viti Racing