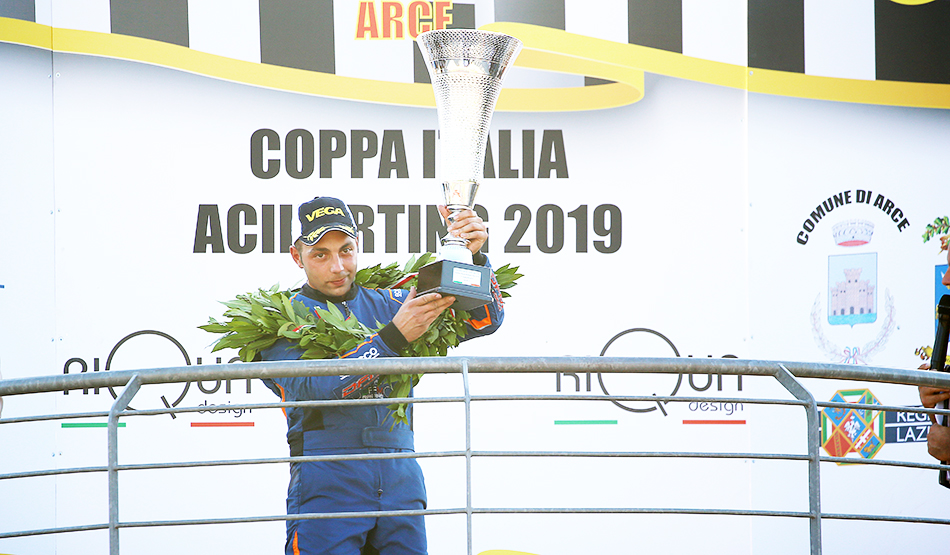 VITI RACING WINS THE ACI KARTING ITALIAN CUP WITH ANTONIO PICCIONI IN KZ2
Viti Racing dominated the Italian Cup in Arce with Piccioni in KZ2 as Comanducci came third after a penalty due to the jump start. A double podium came also in KZN Under with Marco D'Antoni and Fabio Bifulco. Paolo Beltramini obtained a great P7 in KZN Over instead.
Viti Racing dominated the ACI Karting Italian Cup KZ2 in Arce at the circuit of Liri thanks to the performance of Antonio Piccioni on DFM-Tm who won the final after Francesco Comanducci had the upper hand in qualifying and Prefinal on Tony Kart-Tm. Viti Racing had a fruitful weekend and obtained great results also with Marco D'Antoni (BirelArt-TM) and Fabio Bifulco (CRG-TM) that ended both on the KZN Under podium.
In KZ2, category characterized by the undisputed domination of Francesco Comanducci, Antonio Piccioni got on the top step of the podium of the Final of the Italian Cup due to a 10s time penalty handed to Comanducci because he jumped the start. Comanducci, who had crossed the finish line on top, had to regretfully settle for P3.
In KZN Under, Marco D'Antoni and Fabio Bifulco have been the protagonists of the event. D'Antoni came second in the Final and Bifulco recovered well up to a great P3.
A very good performance in KZN Over was also put in by Paolo Beltramini on Energy-TM. He secured P7 at the end of an excellent recovery race started from the sixteenth row of the grid.
Complete results are available at www.acipsort.it
The next rounds for Viti Racing are the WSK Open Cup in Lonato on October 27th and the Trofeo delle Industrie, also in Lonato, on November 3rd.