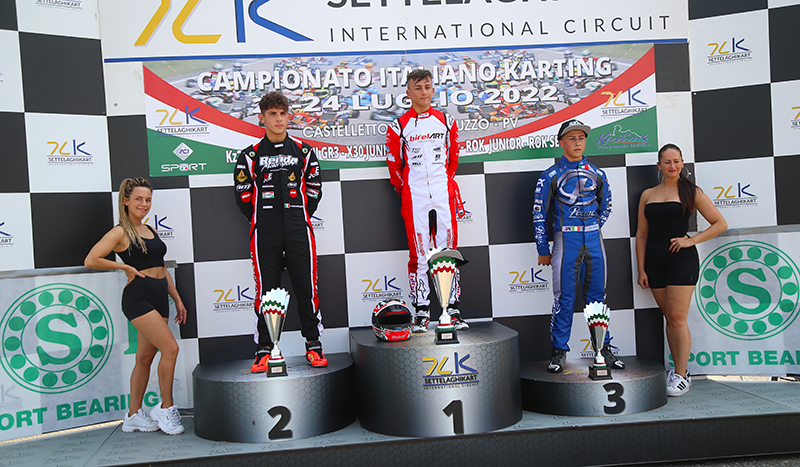 VITI RACING AGAIN ON THE PODIUM OF THE ITALIAN ACI KARTING CHAMPIONSHIP IN CASTELLETTO
Viti Racing's engines got the spotlights also at the third round of the Italian ACI Karting Championship in Castelletto di Branduzzo, where Cristian Domenico Bertuca obtained a great result displaying a great growth securing the victory of race-1 in KZ2 Under 18 at the Circuit 7 Laghi Kart. In the overall classification of KZ2 Riccardo Longhi highlighted the competitiveness of Viti Racing's engines taking a good P2 in race-1. Good performances were also put in by Leonardo Marseglia, who was fourth in race-2, and Ebner Moritz, who completed a stunning recovery race-2 gaining 20 places after the incident at the start of race-1. He secured the podium of Under 18 (P3) and strengthened his lead in the KZ2 Under 18.
Among the finalists, Mattia Simonini and Andrea Ceresoli completed the two finals with good performances.
Complete results are available at the following web site: https://www.acisport.it/it/CIK/home
24.07.2022
Viti Racing