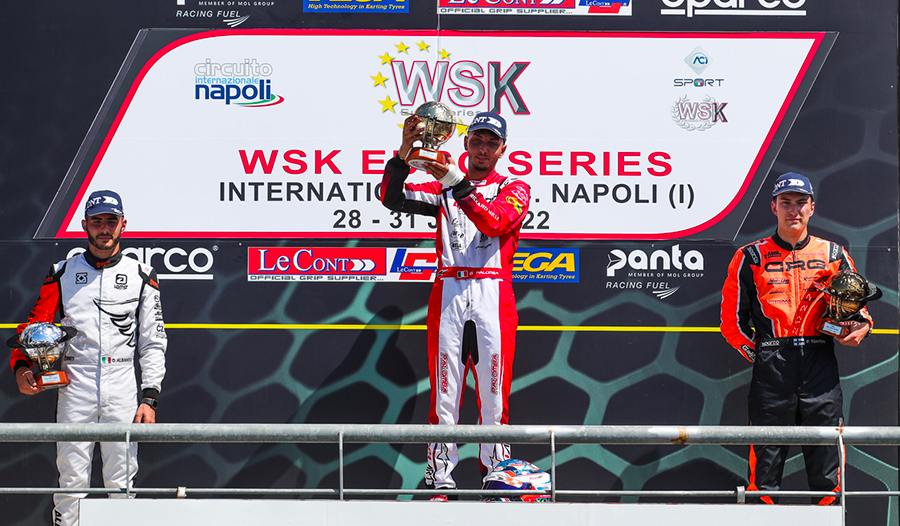 VITI RACING'S ENGINES ON TOP OF THE WSK EURO SERIES 2022 IN KZ2
Another great win arrived in KZ2 at the second and closing round of the WSK Euro Series for Viti Racing's engines. At the International Circuit Napoli, Giuseppe Palomba claimed a splendid result on BirelART-TM Racing. After the victory obtained in the opener of Lonato on July 31st, in Sarno Palomba put in an exceptional round taking the pole position, winning the heats and claiming P3 in the final, which earned him the WSK Euro Series title.
The other drivers using Viti Racing's engines had great performances but with mixed fortunes: Ivan Ekelchik ended within the top ten on Leclerc by Lennox, and teammates Tom Leuillet, Marck Metsker, Nathan Schapp and Robin Glerum came to the fore qualifying for the final as the BirelART's drivers Oscar Targett and Matteo Massetani.
The Final classification of the WSK Euro Series 2022 KZ2
1. Giuseppe Palomba (ITA) points 141
2. Danilo Albanese (ITA) points 127
3. Paavo Tonteri (FIN) points 71
Complete results are available at http://www.wskarting.it/
Viti Racing