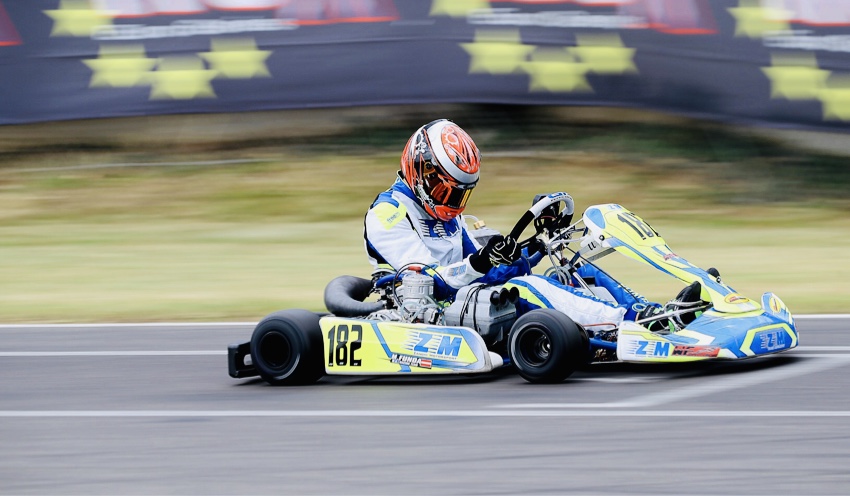 VITI RACING TO THE FORE AT WSK EURO SERIES IN LONATO
Viti Racing and Palomba have been among the protagonists of WSK Euro Series in Lonato. The Italian driver was eighth due to a contact after claiming the pole position of his series. Good runs also for Funda and Stell that qualified for the Final. Bad luck for Comanducci.  
WSK Euro Series in Lonato del Garda has been a great test bench for Viti Racing ahead of the World Championship that will take place on September 22nd, when the South Garda Karting circuit will stage the most important race of the season.
Regarding the drivers assisted by Viti Racing, Giuseppe Palomba (Croc-Tm) has been again among the main protagonists of the round of Lonato of WSK Euro Series. He claimed a splendid pole position in Series-3 and then kept his momentum with two wins and two third places in the heats. A contact in the Prefinal and another one in the Final, unfortunately, prevented Palomba from fighting for the podium. He ended eighth anyway lapping on excellent times.
Marcus Funda (GP-Tm) also had a solid weekend as he ended 25th and has beenamong the quickest of the weekend. Daniel Stell was 29th in the Final on CRG-Tm, but has also been very competitive throughout. Francesco Comanducci (CKR-Tm) did not have much of luck and did not qualify for the Final by a whisker instead. He was 18th in Prefinal-A. Hong Kong's Jacky Chan (CKR-Tm) performance was also positive and he could acquire some important experience in a challenging event likeWSK Euro Series.
Complete results are available at www.wskarting.it