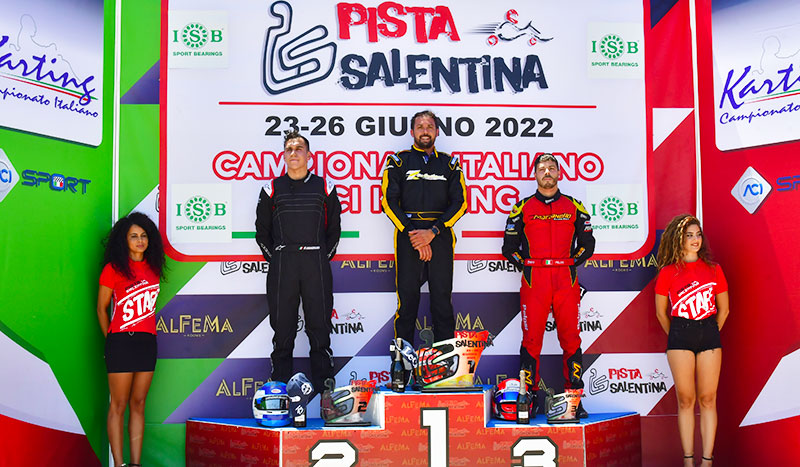 VITI RACING ON THE PODIUM AT THE ITALIAN ACI KARTING CHAMPIONSHIP'S ROUND IN UGENTO
Viti Racing's engines had a good outing at the second and very crowded round of the Italian ACI Karting Championship in Ugento producing high-end performances in qualifying and in the races. On the very nice 1.380 meters of the Pista Salentina, the best performance in KZ2 was obtained by Leonardo Marseglia of team KCS on BirelART-TM Racing, as he got on the podium of the first final after winning one qualifying heat, and Moritz Ebner of LG Motorsport on BirelART-TM Racing: he has always been among the quickest and confirmed his lead of the KZ2 Under-18 championship's standings. In the overall classification, Marseglia is third at 84 points, Ebner fourth at 73. Federico Fasano also had a positive weekend in KZ2, but was hit by bad luck in race-2.
Massimiliano Casagranda contested a very solid weekend in KZN Under with team TecTav on BirelART-TM Racing. He was second in race-1 and claimed another good placing in race-2: these results earned him the classification lead at 99 points.
The next round of the Italian ACI Karting KZ2 Championship will take place on July 24 in Castelletto di Branduzzo (Pavia), while KZN will end in Val Vibrata on September 25th.
26.06.2022
Viti Racing