GIUSEPPE PALOMBA SWITCHES TO CROC PROMOTION IN KZ2 WITH THE SUPPORT OF VITI RACING. DEBUT AT THE TROFEO DELLE INDUSTRIE
Season 2018 is heading to its end but Viti Racing's activity is in full swing, with sporting programs getting more and more important all the time. The latest news are an ambitious project in KZ2 for Giuseppe Palomba, who has been signed for 2019 by Croc Promotion, the team led by Armando Filini. He will compete in a complete sporting programme featuring WSK, European Championship, World Championship and other International events, with the support of Viti Racing regarding TM engines.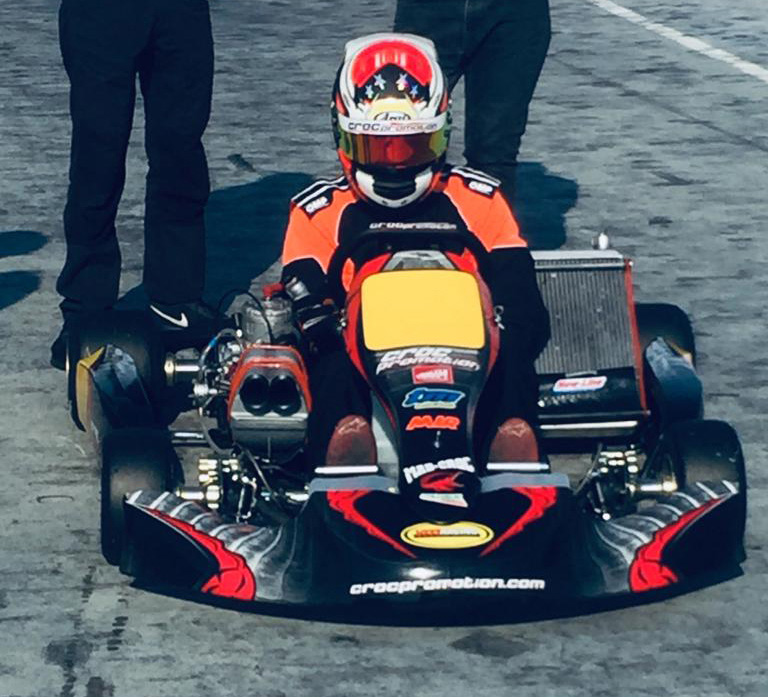 Palomba and Viti Racing's teaming up with Croc Promotion will have an important preview of what is ahead for the next season at the forthcoming Trofeo delle Industrie, race scheduled for next October 26-28 at the South Garda Karting circuit in Lonato, where they will find strong rivals for a first, top class, challenge,
Viti Racing's program for 2019 also includes the Italian Championship and other important National and International events.
In the picture: Giuseppe Palomba at his first contact with the Armando Filini's Croc Promotion chassis and Viti Racing's assistance in Lonato.