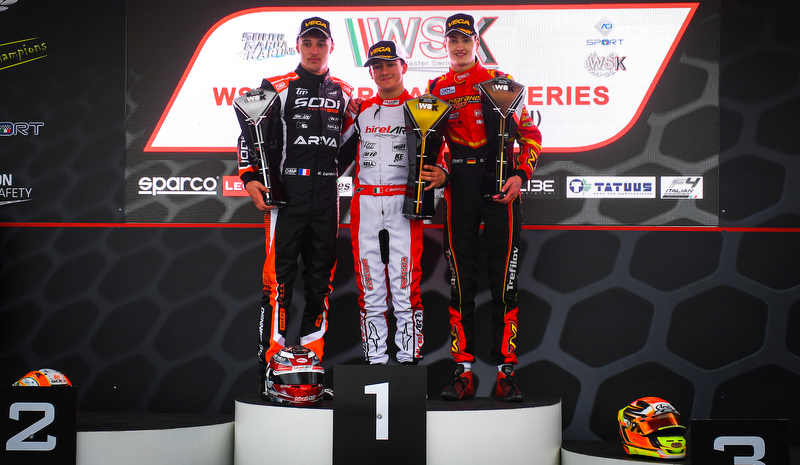 VITI RACING'S ENGINES LAUNCH THE RISING STAR CRISTIAN BERTUCA
A "rising star" is emerging in the international karting scene, specifically in KZ2, the most prestigious and exciting category: his name is Cristian Bertuca; one of the architects of his revelation is Viti Racing with its increasingly powerful engines.
The young driver Cristian Bertuca, competing with BirelArt-TM, is in fact on his second consecutive victory, in an event like the WSK Super Master Series packed with champions and credited rivals, where he has won again just one week after the success in the WSK Champions Cup.
Confirming themselves at the top once again in this occasion were also the Viti Racing engines, which turned out to be highly performing in every situation: in the overall top ten of the Final with Daniel Vasile, fifth and pole sitter in qualifying, and with Freddie Slater, ninth and always very competitive.
Excellent results at the top of the rankings were already seen in the qualifying heats, with three Viti Racing engines in as many heats: Daniel Vasile posted the best time in Session-1, Freddie Slater in Session-2 and Moritz Ebner in Session-3. That is, full haul!
The other drivers competing with the Viti Racing engines were Ivan Ekelchik, Artem Severiukhin, Gabriel Kawer, Ferdinando D'Auria and Lorenzo Ferrari.
Complete results are available at https://www.wskarting.it
Viti Racing