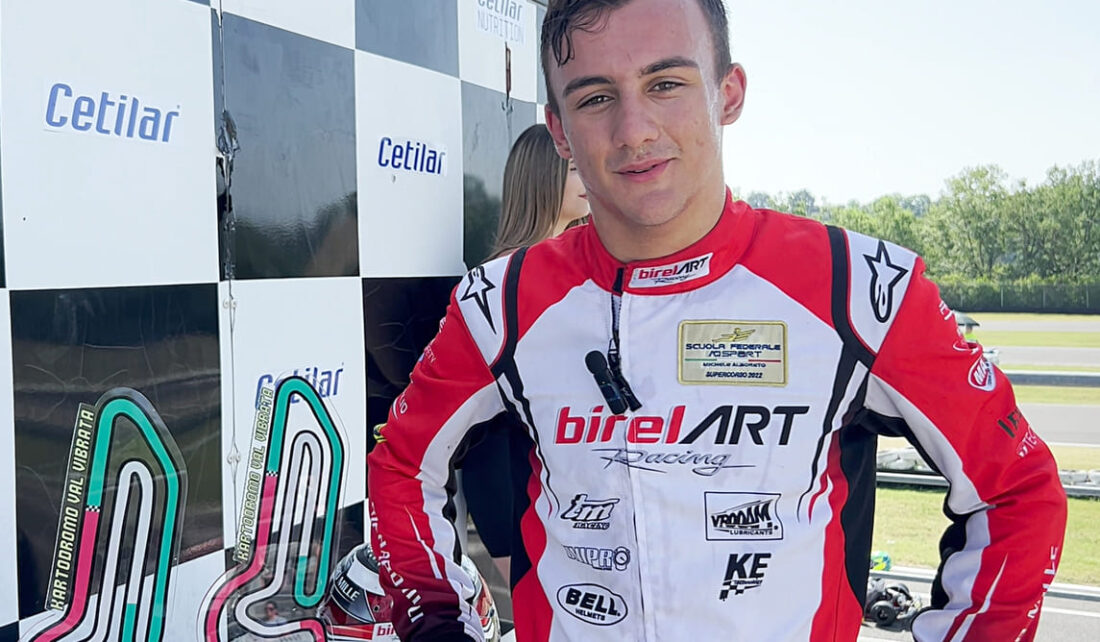 VITI RACING LOCKS OUT THE LEAD OF THE ITALIAN ACI KARTING CHAMPIONSHIP
The third round of the Italian Championship saw once again a fantastic performance by Viti Racing engines, with a victory in race one for Cristian Bertuca, which brings him back to the top of the standings, also thanks to his second-place finish in race two. There was also a great podium finish for Daniel Vasile in race two, securing him the second position in the championship. Cristian Bertuca also achieved a double success in the special Under 18 classification, solidifying his position as the overall leader. This is truly an excellent result for Viti Racing engines, as they dominate the overall standings in the KZ2 and Under 18 categories in the Italian ACI Karting Championship.
In race one, Cristian Bertuca produced a masterpiece with the LG Motorsport team on a BirelART-TM Kart, claiming a brilliant victory after a great battle with his competitors. The performance of Daniel Vasile, on a BirelART-TM Kart with the KCS Racing team, was also very positive, as he finished in a solid fourth place with a strong recovery. In race two, Bertuca continued his attacking race, making his way from eighth to second place due to the reversed grid, while Vasile secured an important podium finish in third place.
The other drivers powered by Viti Racing, Alessio Scabini, with the MG Racing Team on a Maranello-TM Kart, Simone Martinelli on an IPK-TM Kart and Gabriel Kawer with the KCS Racing team on a BirelART-TM Kart, participated with mixed fortunes.
Italian ACI Karting KZ2 Championship's  Classification
Cristian Bertuca (ITA) points 188
Daniel Vasile (ROU) points 157
KZ2 Under 18 Classification
Cristian Bertuca (ITA) points 239
Complete results: https://youcrono.com/Pagina/5294/2023CIKRnd3
Ph. Race Frame Ennio Brigatti
Ph. Print H24
Viti Racing