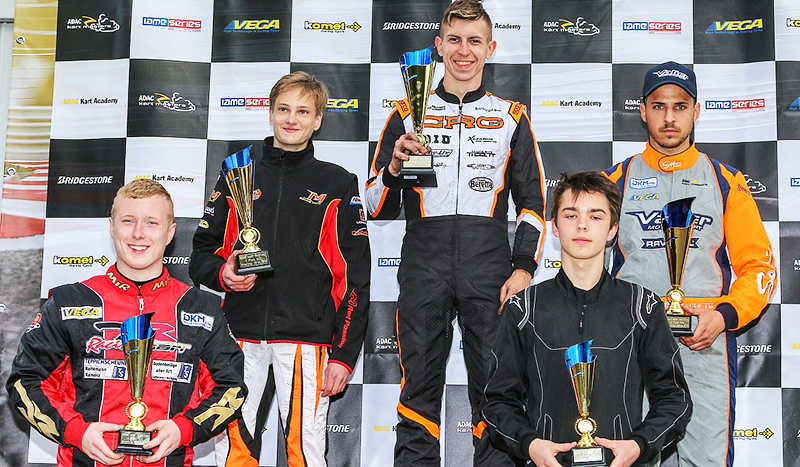 VITI RACING AND DANIEL STELL TAKE THE WIN AT THE ADAC KART MASTERS
Daniel Stell assisted by Viti Racing claimed a good win in the German
Championship Adac Kart Masters in Ampfing. Good performance by Fabian Kreim too.
Viti Racing secured a good result also in Germany at the Adac Kart Masters with Daniel Stell, who has been competing on CRG-Tm. He has been among the main protagonists of the event run on April 28th in Ampfing. The German driver assisted by Viti Racing has been very competitive throughout the weekend and closed Race-1 on the podium in P2 before taking the victory in Race-2 posting also the fastest lap of the Ampfing's weekend in 41.798s.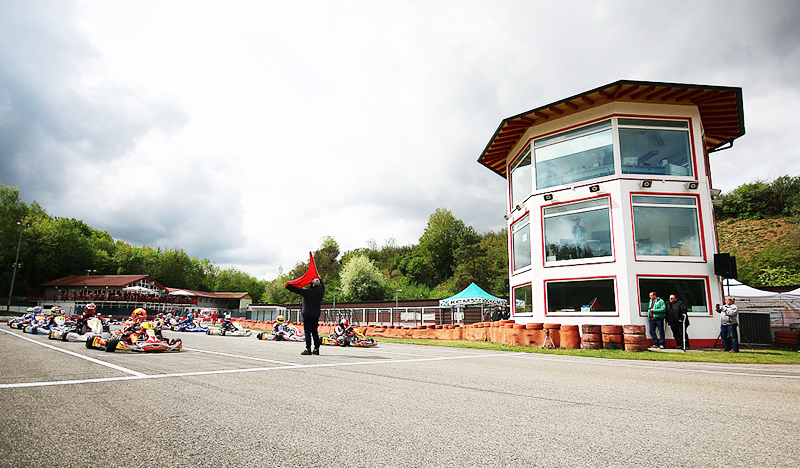 Fabian Kreim, the other driver assisted by Viti Racing in Ampfing, has been a bit unlucky instead. He had to retire from the first heat and this affected badly his end result. In Race-1, Kreim managed to recover up to P11, while he was 12 th in Race-2.
Complete results are available at www.adac-motorsport.de/adac-kart-masters/