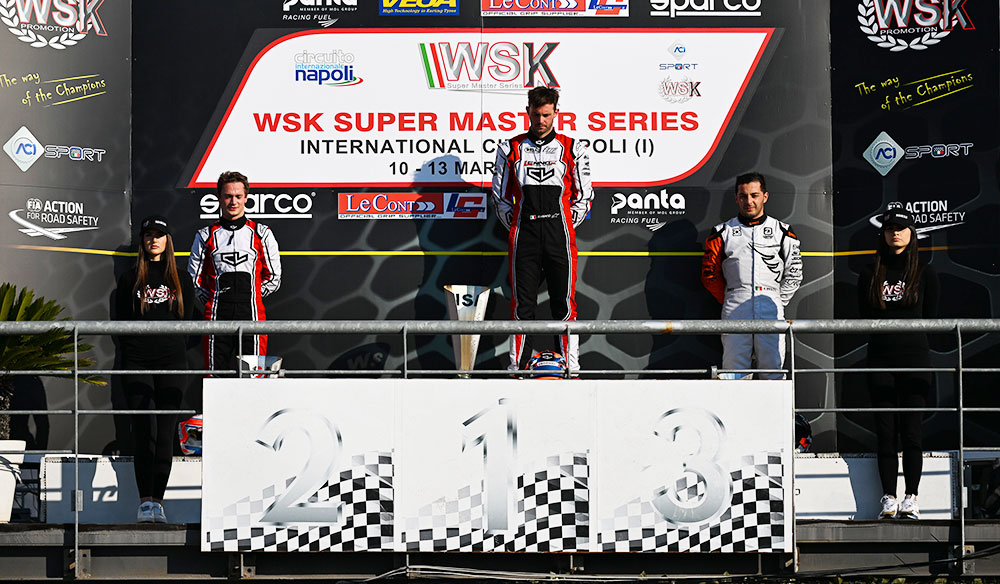 BOLD PERFORMANCES FOR THE DRIVERS USING VITI RACING ENGINES IN THE FOURTH ROUND OF THE WSK SUPER MASTER SERIES  
The fourth round of the WSK Super Master Series has been held at the International Circuit Napoli of Sarno on March 13th and Viti Racing's KZ2 engines have been the absolute fastest with Laurens Van Hoepen, who claimed the pole position and the fastest lap of the event in 53.194s. The performances of the drivers supported by Viti Racing have been excellent also during the races with 4 wins in qualifying heats secured by Giuseppe Palomba, Tom Leuillet and Laurens Van Hoepen. A total of 8 drivers qualified for the Final: Tom Leuillet, Laurens Van Hoepen, David Liwinski, Giuseppe Palomba, Moritz Ebner, Ivan Ekelchik, Kajus Siksnelis and Oscar Targett showed great competitiveness and crescendo of results.
The performance of Tom Leuillet has been superb. He has been fighting for the victory and ended his effort on the podium with a solid P2. Also in the top ten were David Liwinski in P6 and Laurens Van Hoepen, who ended ninth after conceding some positions at the start.
Complete results are available at www.wskarting.it
16.03.2022
Viti Racing